Eastside Fechtverein (German: "Fencing association") is a Historical European Martial Arts (HEMA) club in Issaquah, Washington. In HEMA, we dig through centuries-old sources, including fighting manuals and treatises, to recreate fighting arts of the past.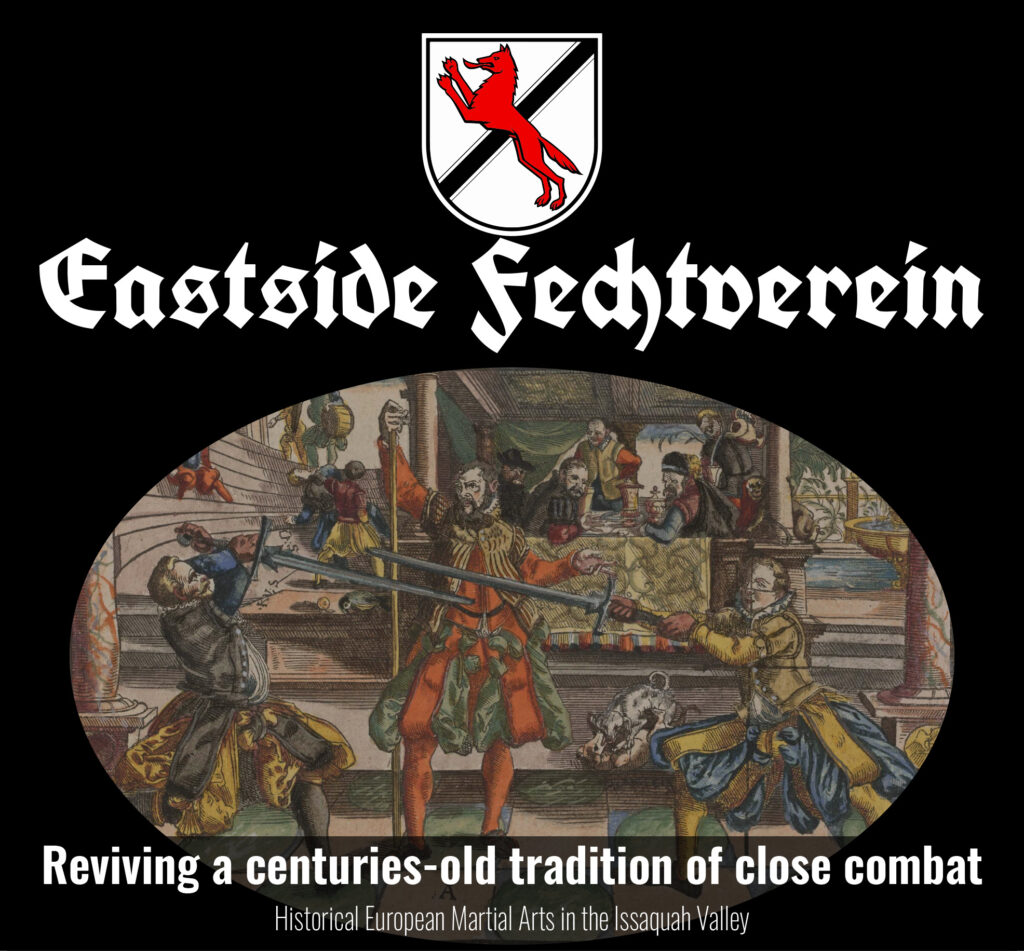 Email [email protected] for inquiries or check us out on Facebook.
Instructor Bio
Jordan Thompson began his HEMA journey in 2013 with Oslo KdF in Oslo, Norway while studying for a Masters' degree in Nordic, Viking, and Medieval culture. Under the excellent instruction of Marius Rafoshei, he found that this was a martial art that was fun, dynamic, and also sated his obsession with European history. Moving back home to Washington state in 2014, he joined Seattle's Lonin League. In 2015, he started and led Lonin KdF, a study group focusing exclusively on 15th and 16th century German-language sources. He has competed successfully and taught at several regional, national, and international competitions. Jordan also contributed the first complete English translation to Christoff Rösener's fencing poem Ehrentitel und Lopspruch der Fechtkunst to Wiktenauer.com, the HEMA community's foremost online library for primary sources.